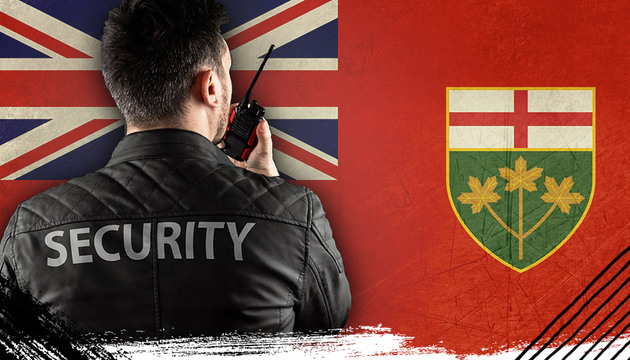 Ontario Basic Security Training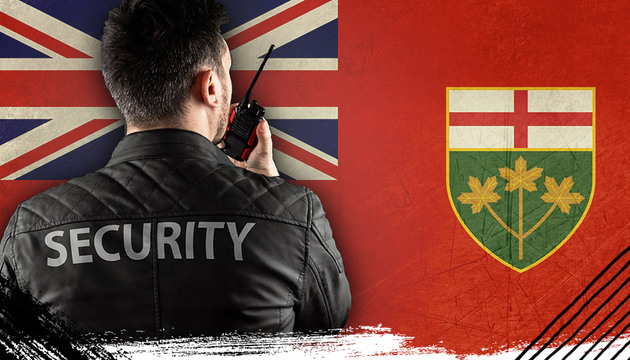 Description
Online Security Guard Training
Licensed guards can become Private Security Guards, Bouncers, Concierge Services, Construction Site Security, Event Security, Airport Security, and many more with Ontario Security Guard Training.
Licensed security guards in Ontario must complete 33.5 hours of security guard training and 1 day emergency first aid training course. While other training courses might teach just the basics, our course is built to help you stand out. Learn about your role as a guard, the law, patrol techniques and vital tactics to dealing with difficult and dangerous people. We know that a confident, competent security guard keep themselves and others safe, and that is what companies want. Our training course is ready and and waiting for you to register quickly and start today!
Why Train with Us?
ONTARIO'S BEST SECURITY GUARD TRAINING has helped thousands of people get trained as guards - FOR ONLY $149
LEARN AT YOUR OWN PACE ON ANY DEVICE - COMPUTER/TABLET/PHONE
Course Built by Security Experts
NO TIME LIMIT FOR TRAINING
NO CLASSROOM REQUIRED - 24/7 COURSE ACCESS
TRAIN ANYWHERE. TRAIN ANYTIME
LIVE SUPPORT MONDAY - FRIDAY 7 AM - 5 PM
What's in the Course?
YOU'LL GET TRAINING IN THINGS LIKE:
Role of a Security Guard
The Law and Your Rights and Responsibilities
Crowd Control
Powers of Arrest
Dealing with Angry and/or Disturbed People
Patrol Techniques
Use of Force
First Aid and much more. See below for more information.
Our Ontario Security Guard Training program combines video elements, quizzes and interactive elements to keep you excited and engaged during the course with the course. The course is 100% ONLINE you learn at your own pace. Each section has a quiz to ensure you understood everything and can move on.
Where can you work?
Once you've finished the course, we'll help you book your Ontario exam and get licensed to work. We can provide for you a free supplemental study guide to help you pass. After you pass, you'll receive your license from the Government of Ontario. We have partnerships and jobs available for you but you can also use our job search to find open security guard jobs across Ontario, like:
Airport Security
Mall Security
Personal Protection
Night Club or Bouncer
Loss Prevention Security
Residential Concierge
Special Event Security
Mobile Patrol
Why We are Different?
For over 15 years, we've trained people looking to work safety, security, health care, mining and more. We offer training on a world-class platform, backed up by the best learning principles and guidelines. It is built by Ph.D level Instructional Designers who develop online training to ensure that you learn and retain everything you need to be successful, confident and competent as a security guard. Our mobile platform is easy to register with and easy to take. Everytime you log in, pick up where you left off. Our course is ready for you 24/7 hours a day, 7 days a week, and our customer service is ready to help you everyday from 7-5 to answer any questions you might have about the industry or the course.
Since 2007, we've helped over 6,500 people like you become security guards. They've used our modern platform, engaging content and interactive course to teach them everything they need to know to prepare for and pass the exam. Additionally, we can provide a supplemental study guide for you - AT NO ADDITIONAL COST to help you understand what you need to know. Learn Why Thousands Have Trained With Us ↖ CLICK BUY NOW ON THE LEFT HAND SIDE TO GET STARTED
Course Outline
1. INTRODUCTION TO THE SECURITY INDUSTRY
Learn about the history of security, your role and responsibilities.
2. SAFETY AWARENESS AND FIRST AID
Being able to assess risks, fix them or help those in need is a vital skill for a licensed security guard.
3. CONDUCT OF SECURITY
Fundamentals of becoming a security guard. How do you work with your department to help those in need, managing difficult situations and people, observing body language and much more.
4. THE LEGAL SYSTEM
As a security guard, you'll need to understand how the legal system works not only for your role, but for others around you.
5. ACCESS CONTROLS AND ALARM SYSTEMS
If you are working as a security officer, it's vital you understand how to keep people and property safe. This includes managing and responding to alarm systems, and ensuring that only people who are supposed to be in area are.
6. PATROL TACTICS AND TECHNIQUES
What is the best way to keep an area safe and ensure that you watch everywhere. In this chapter, you'll learn the best patrol tactics, and hone your observational skills.
7. CRISIS RESPONSE
What if the worst happens? Security guards must remain calm and ensure that situations are managed logically and without emotion. The best way to do this is to ensure you understand your role in emergency situations and have a solid plan.
8. TRAFFIC CONTROL
Many security officers work in areas with parking lots or handle traffic issues. Ensure that you keep pedestrians and motorists safe by knowing the best way to manage traffic situations.
9. LABOR DISPUTES
You may need to manage strikes and labor disputes. Your role will be to keep employees and property safe during this stressful time.
10. INTERACTING WITH THE PUBLIC
Public relations and customer service is a vital aspect of your job as a security guard. Many people will use you as a resource to know where to go and how to get there.
11. NOTE TAKING AND REPORT WRITING
While working as a guard, you'll need to write reports and make notes about situations and people you see. Being clear and understandable is a skill we will help you get.
12. FINAL EXAM
This exam prepares you for the provincial exam - there is no limit on the time you can take to complete it. And if you need to, go back and study it before your licensing exam.